Fillims
I made a film called Bicycle Thieves: Pumped Up, it's debuting* at the Galway Film Fleadh on July 22nd. Click here for more information: linktr.ee/BicycleThieves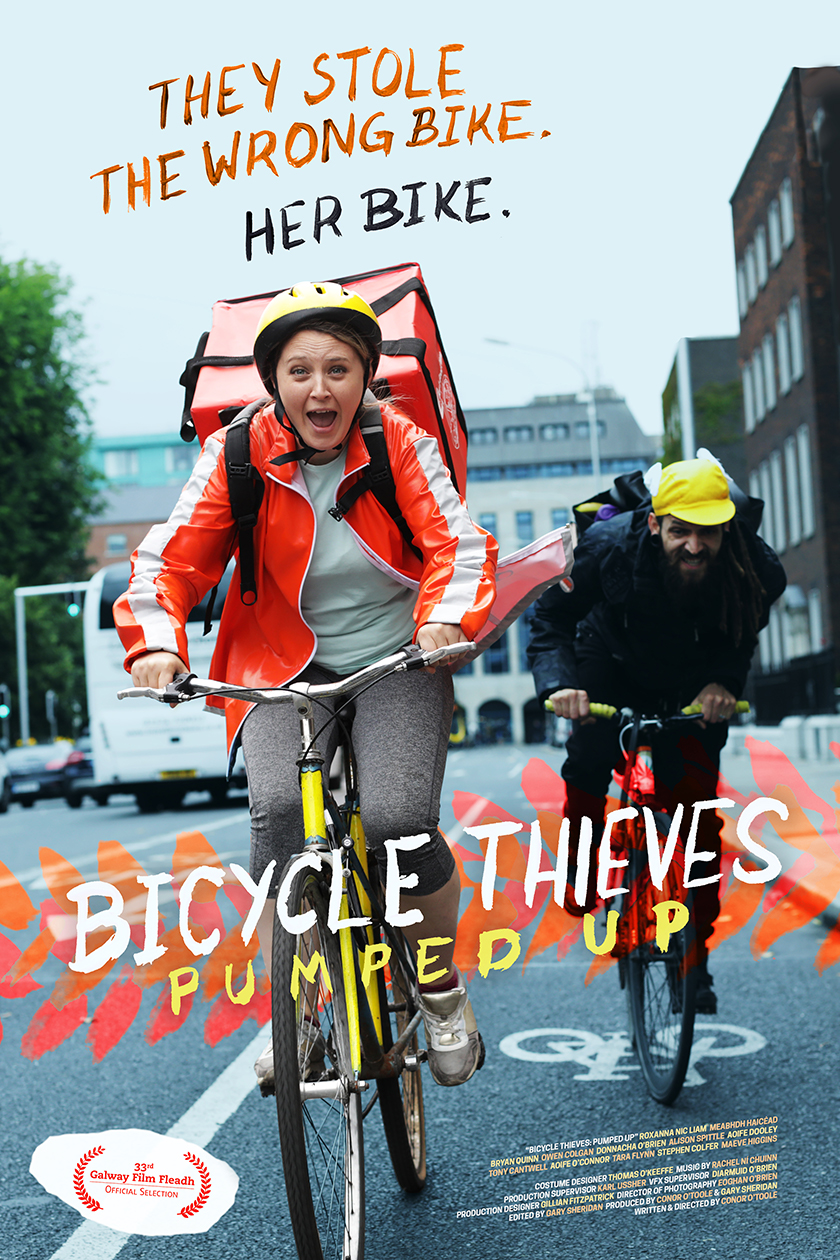 I used to run a thing called the Firehouse Film Contest with some buddies of mine. You can see all the films I was involved with there here.
I shot this film for Diarmuid O'Brien of Danger Farm, it's called Field Agents. It won Best Picture at Firehouse #37!

I shot this film for Aidan Fitzmaurice, it's called Zeitheist.

A feature film I shot for my friend Séamus Hanly, The Middle Finger, was picked up for distribution by American schlock legends Troma. You can watch it online, I think.
Me and Conor Barry made a crime documentary called Murder Most Fowl with Rachel Ní Chuinn and a bunch of other heads. It won Best Picture at Firehouse #27!

I made The Hunt about how much class craic it is to find a house in Dublin. I wrote it 18 months before I shot it and I had to up all the fake rents when it came to shooting 'cause they all seemed too reasonable.

Here's The Witch, a film I made with Ruth Hunter. Ruth won the Best Actor at Firehouse #24

Here's Marmalade, a noir I made with Rachel Ní Chuinn. It won the Judges' Prize at Firehouse #18 in IMMA! Swit swoo!

Here's Fishes Circle, a puppetry film I made with Gillian Fitzpatrick and Rachel Ní Chuinn. It won Best Picture at Firehouse #19!

Here's the first World of the Animal Kingdom, it's a nature documentary series I made. Best picture at Firehouse #11! Then it got screened at Glastonbury, although it was at like 2am.

Here's episode two, it's about underwater animals and features a theme tune by Dott!

Episode three is all about insects and little xs for eyes did the theme!

Episode four is on Reptiles! No Monster Club recorded a cover of the theme n'all!

I made this stand up special with no money and lots of friends in July 2013.

I, Spidey; a film I made with James McDonnell and my little brother and my da. It won best picture at Firehouse #6!

A children's story about typography from Conor O'Toole's Manual of Style. Described by Eric Spiekermann as "Cute, if a bit slow".

My first film, The Connoisseur of Air featuring Gary Kealy.
A film I made with Colin Chadwick for the Firehouse Film Festival #2. We won Best Writing! Yay!
A music video for the band Halves, that I made with Simon Mulholland.